RESET January Overnight Retreat
Wickle Escape - January 12/13th
RESET OVERNIGHT RETREAT
FRIDAY / saturday JANUARY 12/13th
RESET RETREAT
RESET RETREAT w/Erica
January 12/13th 2024 – New Moon in Capricorn.
The New Moon in Capricorn means fresh starts and often are related to career, goals, and ambitions.
Capricorn is an earth sign ruled by Saturn, known for its disciplined, ambitious, and practical nature. During a New Moon in Capricorn, you may feel a strong desire to set and work toward your long-term goals.
I am so happy to bring this experience to you in the amazing and magical Wicklow Escape. This will be overnight stay with multiple room options including triple, double and single rooms.
EARLY BIRD INVESTMENT €299 – Requires a Deposit paid by November 24th
Price thereafter, €350
Retreat will include;
* Tea on arrival
* Bespoke Yoga & Coaching Workshops with Erica
* Delicious Lunch, Dinner & Breakfast
* Guided Meditation
* Time to reflect, journal,
* Unwind in the hot tub,
* Meditation walk in the woods,
* Sip a drink in the cosy sitting room by the fire
* Rest & Restore
Open to all levels
BOOK NOW
WHY CHOOSE YOGA SANCTUARY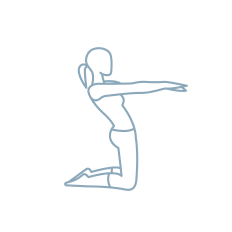 There's no better way to take your practice to the next level than our detailed in-house and online workshops.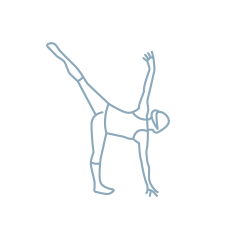 Bespoke events with amazing teachers allowing you to delve deeper into your practice.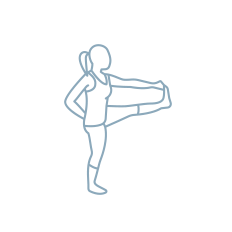 Time to connect and explore the more subtle aspects of yoga while nourishing body, mind & soul.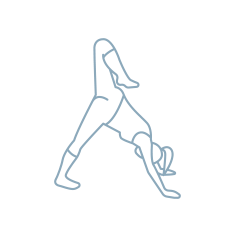 A space to breakdown and practice more advanced and challenging poses.
TESTIMONIALS
"I did the 200hr YTT at Yoga Sanctuary and it was one of the best experiences ever. I researched several yoga teacher trainings and this one was one of the most comprehensive, well-thoughtout trainings. Not only were all the teachers involved SO lovely, they were all extremely experienced and each had their own specialised areas exposing us to several different styles, not to mention all the great advice they gave us. I would highly recommend anyone considering becoming a yoga teacher or even anyone who wants to deepen their practice and understanding of yoga to enrol, you won't regret it!"

Emmy Rangel, 2020
"I undertook the 200 hr Yoga Teacher training with Erica in the Yoga Sanctuary 2019/2020 and I'm so glad I did. The course is really well structured with a good mix of Anatomy,Yoga Philosophy and Physical practice. I learned so much more than I had imagined I would ,and feel really well equipped with all the necessary skills required to continue teaching and practicing. The teachers were all extremely knowledgeable, capable, gently professional, warm ,informative and fun. If you're considering this training I'd highly recommend it !!"

Grainne Nangle, 2020
"I would highly recommend doing The Yoga Sanctury's 200 Hour Teacher Training (recognised Internationally by the Yoga Alliance) The course ran for one weekend per month over 10 months so it fitted perfectly into family life for me. There is so much more to Yoga teaching than I realised and I really feel the past 10 months have deepened my understanding of so many of the different branches of Yoga. The knowledge & experience I've gained has already helped me in all aspects of my life and I know it will continue to do so. If your thinking about doing this course my advice would be don't put it on the long finger, you wont regret it!"

Grace Shanley, 2019
"I completed my 200-hour Teacher Training Course at the Yoga Sanctuary in June 2017. When I started last September, I had no idea what was ahead of me. The course was challenging, both mentally and physically, and it required a high level of commitment, but it has been rewarding and it has fully prepared me for my journey as a yoga teacher. It was very comprehensive and included modules on yoga philosophy, anatomy, teaching methodology and a whole lot more. It has also enriched my own yoga practice. I feel equally grateful and honoured to have had the opportunity to successfully complete this training with 14 other like-minded students, and to have been guided and supported by teachers with a wealth of knowledge and experience. I will treasure this time forever.
Thank you, Yoga Sanctuary."

Geraldine Kerin, Student 2016/2017
"Thanks so much to Erica and all her fab teachers at Yoga Sanctuary for keeping me sane since our first lockdown. I've loved how they moved their classes on line and kept it real and engaging.
I've actually done more yoga then ever and hope a blended version of future classes is our takeaway from this crisis"
'I can highly recommend Erica's yoga classes. I feel they combine a good balance between exercise and relaxation. You get a good workout but leave feeling relaxed and reinvigorated!'
'Erica's approach to the classes have encouraged me to stick with it! You can work at your own pace and with gentle encouragement you find that gradually muscle tone and overall posture begins to improve. I highly recommend these classes to anyone of any age or fitness level'.
'Erica's pleasant and uplifting personality makes yoga really enjoyable...medicine for mind and body and soul...a must in today's busy world. I regularly attend Erica's vinyasa flow yoga classes which I love because of the perfect mix for the body of physical, relaxation and meditation. Erica is excellent, she listens to your needs and is very attentive, always adjusting you, so you are in the correct positions.'